It's been quite a rollercoaster ride since our last gig February 29, 2020 in Newton, NJ to now. We of course lost all the rest of our 2020 shows, pushing them back to Fall 2020, then Spring 2021, then Summer 2021. We eventually played three outdoor shows in June 2021 and four outdoor shows in September. In October we went back indoors and played sold out shows in Rockport and Boston, MA and Norfolk, CT and in November we played seven mostly all sold out shows in Red Bank, NJ, Ardmore, PA, Pawling, NY, Annapolis, MD, Alexandria and Leesburg, VA. We'll be back on the road beginning February 2022 when we will once again renew our Valentine's Day weekend residency at City Winery in Chicago, IL and we're playing four nights at the Egyptian Theater in Park City, UT beginning February 17th. On March 17th, we're in Cleveland, OH at The Music Box Supper Club, the 18th in Cincinnati, OH at The Ludlow Garage and the 19th in Three Oaks, MI at the Acorn Theater. April has us in Dallas, Austin and Houston, TX and triumphant return to Ram's Head Tavern in Annapolis, MD and The Birchmere in Alexandria, VA.
More shows to come as we continue to celebrate our 40th Anniversary!
The pandemic gave us one thing we've been wishing for and that is time at home in our studio to write new songs. It's been a slow process for various reasons, I'm sorry to say, but we're getting there. We start recording again this month and will continue through January 2022. Gigs will once again get in the way, but we are determined to finish recording by spring 2022. We've got 24 song ideas on the big board that have demo recordings with basic tracks for about ten of those and another dozen new, new song ideas that need attention. I have to say, watching the Beatles, "Get Back" has been inspirational and we're excited to get back at it. Pun intended. 
On December 19, 2021 were going to be part of an on-line virtual holiday concert to benefit Cornerstone of Hope an organization that helps grieving children and teens. Click Cornerstone of Hope to go to their web page for details. We recorded, Christmas Must Be Tonight, written by The Band many years ago.
Hope. I think we're all filled with it and we "hope" it becomes an expression of love these holidays and into the new year.
Stay safe, laugh often and hug each other. 
Looking forward with love, Jeff, John, Jerome, Mary, Dennis, Steven and everyone in the Maniac family.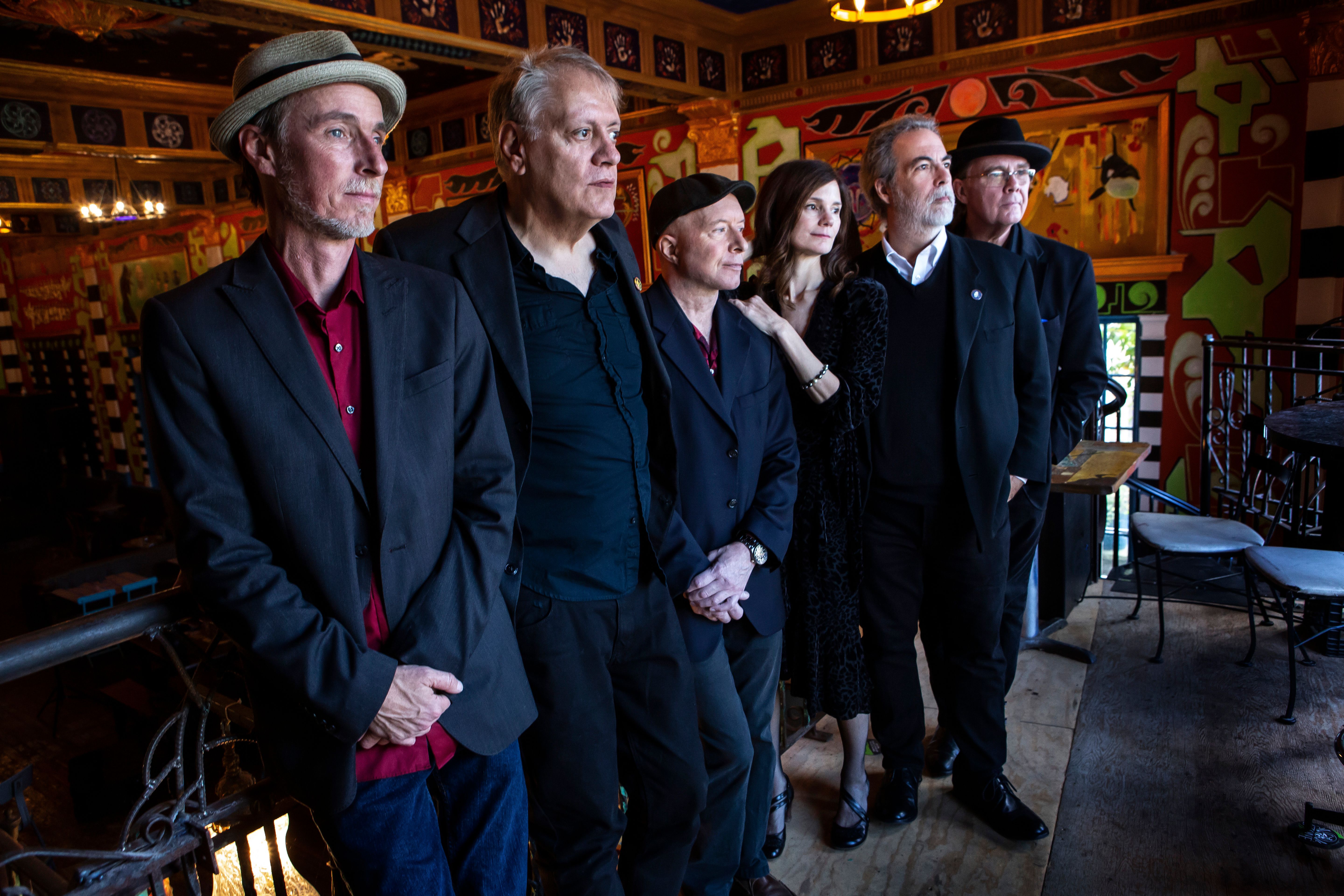 photo credit Jeff Fasano.